Tactics and Strategies: A new approach
Rejigging the HJ Site
Spicing things up
We were getting a little curious about how we could spice things up on the HJ site. In this article, Swinburne Communication Design Honours student Hannah Tempany explains why we changed our site structure and how it creates a more effective user experience.
The more HJ grows, the more we expect our website to grow. To allow growth, we first identified what we thought lacked on the site then came up with ways to enable more engagement with the content we already had.
If you're looking to make your site more effective and structured this article is one for you. By finding a way to link your pages together on your site, you're creating flow and enabling a story to be told within your content. It isn't about going out and creating a lot of new unnecessary work for yourself, its simply tweaking the experience of your existing content on your site.
Why fix something that isn't broken?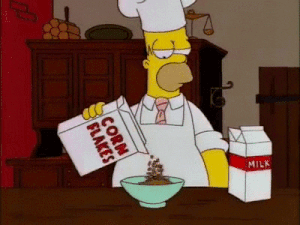 You may have read our previous articles on using categories and tags in your content strategy or reactive content marketing and strategies. These are still relevant, but we even said in our old article that, "We don't use tags, as we haven't found a need just yet."
Until now.
There was nothing wrong with our old site structure, but we wanted to see if the user experience could be executed better.
Still taking a clustered web structure approach to the HJ site, the biggest gap we wanted to fill was the 'products and services' pillar page. What we actually do here at HammaJack is extremely important for site users to understand, however, it wasn't previously that clear on our site.
The three main services we provide are consulting, marketing and data. However, on the old site, these got lost amongst the big list of sub-services that we offer. We were missing a hierarchy of messaging, which meant that it wasn't clear that Agile and Scrum, for example, was a strategy we can implement under the Digital Consulting service. However, this service, if need be, can also stand on its own. Then there are our Get Digital articles, which are all highly relevant to the services we provide at HJ but the pages didn't integrate with them on our site. Confused? That's what our site users probably thought too.
We wanted to educate site users and tell a story through our services, so how did we achieve it? Drum roll, please...
The solution
Categories and Tags.
Yes, we already utilised Categories and Tags on our site, but we changed the way we thought about them.
The Categories on our site represent the main services we provide at HJ. Tags, on the other hand, stand for Tactics and Strategies that we use within these main services. Fittingly, categories have more importance over tags which is what we wanted to signify on our site.
Our expertise
Also known as Categories. We have changed the name of our 'Products and Services' page, to 'Our Expertise'. This gives users 3 distinct and clear services we can provide for them, which is explained under each page. Flowing down the page then introduces them to Tactics and Strategies that are implemented within this service, followed by a nice filtered amount of Get Digital articles relevant to this category.
Tactics and strategies
Also known as Tags, each Tactic and Strategy now has a series of 3 images, which help convey the story behind each. Within this page, is again a filtered set of articles along with a short description of what the strategy actually involves. The aim here is to have a concise amount of services and provide information and articles on them. If there's a tactic that we have perhaps only used once with no articles relevant to it, we removed it.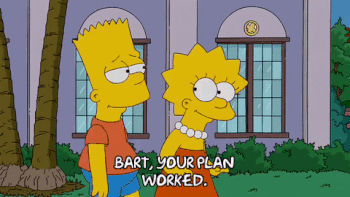 Get Digital articles
Our Get Digital article page hasn't changed, we just rejigged the Categories and Tags on them. This now means that when a user is on a category page, relevant articles will appear and when they're reading a tactic and strategy, again a tailored set of articles will appear.
Most Important Point
We changed the way we approached Categories and Tags. We set out to create a more effective site with more depth and efficiency. This took some planning, but the outcome has resulted in more engagement. Our site structure now intertwines all pages within the site and we have allowed more flow and flexibility within-page navigation.
If you're unsure about your site and if you feel that your user experience could be improved, fill in your details below and we can complete a site audit for you.