Branded vs Non Branded Search Terms – SEO and SEM
What is a branded search term and what is a non branded search term and why is it important?
In this article, HammaJack's Honours and Communication Professional Placement, Louis Devine tries to explain the ins and outs of branded search terms versus non branded search terms.
What is the difference between Branded and Non-Branded Search Terms?
The easy answer to this question, is if you were to google words that are closely related to our brand, like "hammajack" we would deem this to be a branded search term, and if we have done our job properly we should without a doubt rank number one for this search term on google. See this article about the difficulty of ranking.
A non-branded search term might be something that we do - like a service or generic product name, such as "digital marketing agency". Although it is possible to rank first on google for this search term, it can take more time, effort and persistence as we are competing with other businesses which may offer similar services.
Note - we're talking about SEO and SEM here. If you're stuck on the difference, check this article out.
Branded Search Terms
Organic
If you have a strong and unique brand, you should be ranking first on google organically - and it makes sense, right? A strong and unique brand will result in stronger branded searches, as there is less competition for the search result. It's critical not to underestimate the importance of branded search terms, as in most cases the potential consumer has already heard of your brand and are further down the sales funnel. Your goal should always be to dominate the first page and obtain and maintain the highest search positions.
Paid
Even if your brand is already top ranking for organic search terms, paid searches can help you obtain as much real estate as possible, and prevent competitors from stealing your customers by ranking for your branded search terms through advertisements. By paying for your own branded search terms, Google also allows you to have some more functionality, such as ad extensions, which provide more information to researchers, helping your ad stand out and entice consumers to click.
Non-branded search terms
Search terms which are non branded are crucial for brands with both a limited amount and brands with a large amount of brand awareness. Simply put, non-branded keywords are important as it allows your brand or product to be seen by people who were not previously familiar with your brand or product. Supply and demand comes into play here - the more common the product, service or key term you are trying to rank for, the more expensive or difficult it will be to rank on google, which may be a good or bad thing depending on how big your marketing budget is; the more money or effort you pump into the search term the higher it will rank (if its relevant). A big and often overlooked advantage of non branded key terms is that it allows insights to be gathered about your brand, product or service - i.e you could create an unbranded key term about a product or a service you are considering adding to your business, and then monitor the demand from link clicks before spending the money to implement it.
Why is it important?
We tend to split our approach for Branded Keywords against Non-Branded Keywords. Branded are generally easier to rank for, but you need to protect yourself against other competitors. The last thing you want is someone jumping in on your reputation and goodwill.
For unbranded, it's the long play. It takes time to find the right string of keywords that are going to give you traffic that converts. You need to monitor, plan and ideally — continually optimise your content and keyword targets to stay ahead of the pack and on top of the game.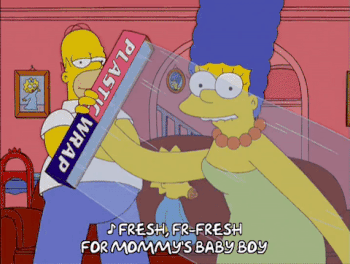 Wrapping it up
Through this brief simplistic article, I hope you have gained some more insights regarding the importance of developing both branded and non branded key terms into your digital marketing strategy (don't forget about categories and tags). SEO (Search Engine Optimisation) can be as simple and as complicated as you would like it to be - at HammaJack we have the skills do develop your SEO to align with the goals of your business.
If you have any questions feel free to reach out.