Remember when Chatbots were the "Next Big Thing"?
In 1989, Back to the Future 2 came out. In the following 26 years, fans of the movie were waiting with bated breath to step onto their very own hoverboard, as predicted by the film-makers. Suffice it to say, I'm not writing this article from a cruising altitude of 2 meters on my way to grabbing my morning coffee. Around 3 years ago, you would be hard-pressed to read a marketing blog without coming across an article touting that chatbots will be the saviour of the modern-day marketer. But unlike the hoverboard… Chatbots are beginning to live up to the hype.
Why the hype?
There are a few main reasons that chatbots have been much hyped-about in recent years, but let's just focus on the 3 Cs for now: Convenience, Cost-efficiency and Customer Service.
Convenience
A 2018 survey carried out in the US found that 67% of consumers see 24-hour service as the largest benefit of a chatbot. This is quite telling of a truism of consumer behaviour which is that the buying cycle isn't contained to shop opening hours. If you want to know how to return a pair of shoes, why shouldn't you be able to find out that information at 10 pm?
Cost-efficiency
One of the most alluring selling points of chatbots to organisations is their benefit to the business' bottom-line. Having a chatbot that's live around the clock means that you don't need to pay a legion of people to be manning a service desk at all times.
A chatbot's capabilities tend to follow the Pareto Principle in which it is only programmed to have responses to the most likely questions that a user may ask - it's still not possible for a chatbot to respond to every stimulus. This means that when a company's service desk is closed, the chatbot can usually deal with 80% of the enquiries that come through, and the other 20% can wait for when a human clocks in.
Customer service
One of the paradoxes of today's consumers is that we have more ways to connect with businesses and organisations than we have ever before, but a vast majority would prefer not to - 46% of consumers would rather communicate with a business through a messaging app than email. So how do you service people who don't necessarily want to talk to your people? Chatbots.
There is also an ever-increasing trend of personalisation in marketing, which chatbots can also aide with. Say, you are interacting with a chatbot for a retailer, if you are logged on to their site, the chatbot will have access to your previous purchases and can make suggestions based on them, and they could do this a lot faster than a human ever could. The potential of machine learning and AI is that a chatbot will have the ability to tailor its responses to the individual user to provide them with the best possible experience.
Consumer uptake
As the industry is maturing and chatbots are becoming the norm, the industry is becoming increasingly fragmented with more agencies and software developers introducing their own solutions to the market. This means that it can be hard to gauge the real uptake of chatbots - but because Facebook Messenger has been the main propagator of chatbots, we can extrapolate the growth of the market through their stats.
8 billion messages are being exchanged every month on Messenger just between business and users. This represents a YOY growth of 400%

In the US alone, the conversations surrounding chatbots on Facebook is growing by 560% every year
Who's doing it well
We're not really at the stage of all chatbots being perfect repositories of information, but with machine learning, we're growing ever closer to that eventuality every day. But that doesn't mean that there still aren't great chatbot experiences out in the market today. Here are just a few of our favourites.
Jetstar
Jetstar's chatbot, Jess, allows users to retrieve bookings, re-send itineraries and even change flights, all from the comfort of the Messenger app. Low-cost airlines don't have the best reputation in customer service, but Jess has helped improve the flying experience for thousands of Jetstar's customers.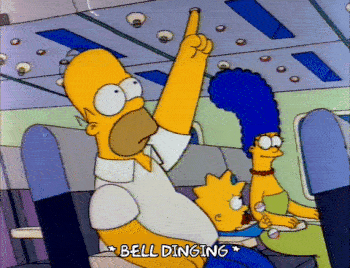 A testament to the AI behind Jess was the volcanic eruption of Mount Agung in Bali, which grounded flights for weeks. Over the course of the event, Jetstar saw a 400% increase in the traffic to Jess, and have reported that 73% of the queries through Messenger were able to be resolved by Jess alone.
Pizza Hut
There are a few companies that allow users to purchase items through the bot itself, but I wanted to highlight Pizza Hut's ones because… pizza.
When apps were on the rise a few years ago, the main reason that they caught on was that in many cases, they were easier to use than websites. They made it easier and faster for us to check the weather, organise transport and communicate with others. How much faster is it to check your bank account through an app than the bank's website?! Apps are just simplified websites.
In some cases, chatbots can be used as simplified apps, but mainly for very simple tasks - like ordering pizza. The Pizza Hut messenger bot lets you order a pizza as though you were asking a mate to bring it for you, directly from the Messenger app.
ABC
With hundreds of thousands of daily users, the ABC's newsbot has got to be one of the most widely used chatbots in Australia. Their bot sends through quickly digestible updates to individual users on news stories that it thinks you'll find interesting. It's not the sexiest or the most complicated bot on the market, but it works.
They know that people are no longer willing to wade through dozens of articles in search of one their actually interested. The ABC's readers expect them to know their interests and send them things that match up with those interests.
Security of chatbots
When consulting about chatbots one question we do get asked is surrounding their security and the ease of them being hacked. This is a valid concern, especially for companies whose users' information is sensitive. For instance, we have previously created a chatbot for R U OK? and it would be terrible if someone's personal information surrounding their likelihood for self-harm were to be gleaned by a third party.
I'm not going to tout myself as a cyber-security expert but the simple answer is that chatbots are essentially old technologies wrapped up in new experiences. The same concerns around threats and vulnerabilities of technology came to the fore when apps were becoming more prevalent and started replacing websites. The same protections used for websites can be used for apps and can be used for chatbots.
Key Takeout
The uptake of chatbots from organisations and users has been remarkable over the past 3 years alone, and with developments in AI and machine learning, they are only going to be more useful for companies and consumers alike.
Sure, chatbots might not have yet fulfilled their potential, but they're a heck of a lot closer than the hoverboards we have today.
If you think your business can benefit from the use of a chatbot (hint: it can), feel free to contact us for a quick chat.