Facebook Brand Awareness Campaigns
One quick and simple approach to make more of your Organic posts.
In this article, Hannah Tempany, HammaJack's Swinburne University's Professional Placement has tackled an emerging challenge that a lot of business' are going through: "What's one simple and straightforward strategy for improving your "Brand Awareness" using Facebook?"
Getting started with Brand Awareness
Let's get started by first understanding if a brand awareness campaign could be the right fit for your brand. A brand awareness campaign is a good idea to create if your brand is just starting out and no one really knows who you are yet. Or, maybe you already have a small consumer base, however, would like to expand on this number. Perhaps you might not even have a target audience yet, but would like to start scouting consumers you think would be suitable. If the following points mentioned compliment your brand's position at this point in time, then you might want to consider a brand awareness campaign — using Facebook and Instagram.
What are Brand Awareness Campaigns?
So, what are brand awareness campaigns? The objective of them is to essentially generate more engagement, exposure and awareness for your brand, and help consumers feel familiar with who you are.
We find there are two ways to do brand awareness campaigns:
Approach 1: Start from Scratch
This would mean, creating a new audience and overall new content for your consumers. As you might think, this would be time-consuming and may not work.
You are basically making it from nothing. Perhaps you've seen something that you like by another brand and you want to copy. You'll need to create a copy of audiences, set goals, configure UTMs, ensure all of the creative is on brand etc. We'd also recommend commencing with a minimum of three posts to test copy, creative, etc.
Approach 2: Read the Feed, and Boost!
Or - you could utilize the data that has already provided you with posts that have sparked engagement from your consumers.
This idea of brand awareness campaigns isn't to generate new ads but to instead boost existing posts that have sparked attraction and engagement from consumers on Facebook.
This way, you're being guided by your existing data, and provided you've set up some basic tracking of your website, you can use the existing functionality of Facebook to find new customers who are more likely to engage with your brand.
Why should I create a brand awareness campaign on Facebook?
Through boosting old posts that have resonated well with your consumers you are creating a sense of trust, consistency, and familiarity within your brand. Boosting popular posts reinforces a tone of voice that has already sparked engagement to your consumers. The best part about this, of course, is the data will lead you to determine which posts have been the most successful.
But, along with this, there are two other reasons that we like to cite: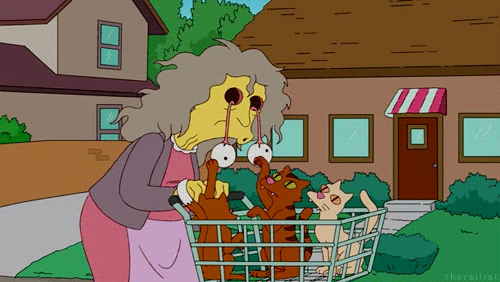 More eyeballs, more often
Brand Awareness Campaigns on Facebook is one of the most cost-effective ways of getting in front of more relevant eyeballs - especially if you are doing it properly.
How it works is, the better executed your posts are in a brand awareness campaign, the cheaper it is for you to run. Facebook charges by clicks or impressions. An impression refers to how many times your post has been dished out to consumers. So to put this in context, Facebook charges you a small amount of money (average $5-$10) per ad set, for every 1,000 impressions you get. If you compare the CPM (cost per thousand) against other campaigns you've run, you'll see that this strategy is extremely cost effective compared to other methods. To learn more about how much an impression costs, see a useful article we found here.
Give your organic posts another purpose
Another reason, perhaps, more importantly, is that it gives people a tangible, or real reason to do social posts. If you've ever been in the camp, "Social is great, but what on earth do I post", then, doing it this way is a great way of giving you a goal. i.e. You want to use the best performing post to boost, so, the challenge will be to take a post that performed well, and to try and understand why it did, and how can you make it better!
So, how do I actually create them?
First and foremost, you should be creating your brand awareness campaign on Facebook Business Manager. You may see the 'boost post' button when you're on your brands Facebook page. However, we recommend boosting it via Facebook Business Manager. It's the most practical way to create the kind of brand awareness campaign we're talking about, because you're able to create custom audience and manage your budget, which you don't have as much flexibility in the usual way.
You should then consider the type of people you actually want to target through this campaign. Who actually is your brand's target audience and what do they like? If you haven't already you might want to consider setting up a Measurement Plan. Regardless, a good way of seeing the type of things they have shown interest in on your brand's page is by looking at Facebook Business Manager and finding out which posts have generated the most organic traffic. Alternatively, if you have Facebook Pixel installed, then we recommend using this to create a lookalike of your best customers.
The Process
So, once you have determined which posts have gained the most organic traffic by looking at Facebook Business Manager, it's time to create your campaign. Moving over to Facebook Ads Manager, proceed to create a new campaign and choose your marketing objective; being brand awareness.
Then, create your audience. This is perhaps the most important aspect of creating your campaign, because if you aren't allowing your post to reach the right type of people, then your campaign will not perform the way you are hoping it will. After this, create a new custom audience to tailor your objective...
Next, choose the website traffic button and then proceed to create a custom audience through using your brands Facebook Pixel Audience. This will allow you to choose any type of audience that has stumbled across your post and website within a set period time. To learn more about custom audiences compared to lookalike audiences, we found a useful article for you to read here.

The Most Important Point
Worried about Brand Awareness Campaigns? Don't be. There's an easy way to generate further exposure for your brand and gain more attention and recall to ads that have performed the best through organic traffic. Use these as a great foundation for laying a voice down for your brand and helping consumers feel comfortable and familiar with who you are, before you ask them to sign up, download or buy anything from you.