Free digital tools to help you do just about anything
Handy apps and websites that will make your work and life easier
I don't know about you, but there are at least a dozen instances throughout any given day where the thought "Eugh… There's got to be an app/tool/resource/website to make this easier!" Crosses my mind. But the truth is, whatever instigated that thought, the chances are - there probably is.
From designing an Instagram post, to creating a mind map, to finding networking events near you, here are just a few fabulous free tools that can help you with… well, just about anything. Proudly brought to you by HammaJack's newest team member: Digital Marketing Specialist, Aldi Oosterman.
Design & creative
Design has become increasingly more accessible in recent years, and the new tools on the block are infinitely more intuitive than the previous flock. This means anyone can try their hand at design without spending thousands on the latest design software, as well as eliminating the need to hire a freelance designer for (what is now) a really simple design task.
Canva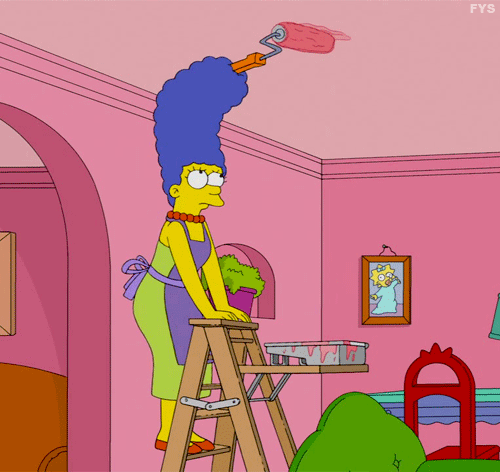 No list of free design tools would be complete without Canva - arguably one of the most influential design tools on the market. Canva's proposition is simple: Online design made easy. They have thousands of designer-created templates for anything from Facebook posts to wedding invitations, making it easy for you to make just about anything look great.
Photopea
You can pay hundreds of dollars per year for a Photoshop account, or you can use Photopea for zero dollars per always. Photopea is a Photoshop-like open-source image editor that works on your any browser. If you've used Photoshop before, it'll be like riding a bicycle, and if you've never used any design tool before, it'll be like riding a tricycle for the first time - it might take a couple goes to get used to, but it's easy enough you won't ever completely fall off.
Figma
Figma is to Sketch as Photopea is to Photoshop. Sketch is a design software that is quickly surpassing the Adobe suite as the digital designer's go-to tool. Even though Sketch's price point is more accessible than Adobe's, you can't get much more accessible than Figma's price of nothing. Obviously, it doesn't have all of the bells and whistles of Sketch, but you can easily mockup anything from landing pages, web banners or wireframes from the comfort of your chosen browser.
Lightroom
Not exactly in the same realm as the other three tools in this category… but helpful nonetheless! If you tend to create a lot of social media content for your business on the fly, the Lightroom App should be your go-to photo-editing tool. It's simple interface lets you edit your content to look beautiful and consistent, making even the most rushed shots look well-crafted.
Ideation
Not everyone can work effectively with a standard to-do list in a notebook to get their tasks done. Whether you use mind-mapping, brainstorming, note-taking, sketching, etc. - whatever it is you do to get your ideas on to a page or make sense of your thoughts in and out of business hours, there's a free tool out there for you.
Whimsical
If mind-mapping is your thing, then Whimsical is definitely your thing. With a free Whimsical account, you have access to 4 boards in which you can mind-map, make flowcharts or create wireframes for websites. 4 might not sound like a lot of boards, but considering the size of the board is around infinity by infinity pixels, that's enough space for more than a few flowcharts.
Funnelytics
An exercise that all business owners and marketers should be practicing is creating a conversion funnel based on their customers' journey. And a really simple way to do this is with Funnelytics. You can work through and visually document how people move from knowing nothing about your business to becoming a customer.
Evernote
Like all the best tools, Evernote is infallibly simple. It can be easily disregarded as another note-taking tool, but it is anything but. Apart from jotting down notes, the app can record and store voice memos, take and store shots of documents you may need in the future, and even save articles from the web directly onto the app. The phone app works seamless with the desktop app and the website, and even allows you to access and sync all of your updated files and notes when you're offline.
Education
There are a number of free educational tools in circulation today that can rival a vast majority of university lecturers that I've had in the past. Especially when you think about the speed at which technology is evolving every facet of our lives, it can be a little bit hard to keep up with everything by yourself - so here's where to find help.
Meetup
If you'd describe yourself as someone who enjoys learning new things, you should probably describe yourself as someone who's downloading the Meetup app on your phone right now. Meetup connects you with a wide variety of specific interest groups and events near you. So whether you're looking for a networking event for entrepreneurs or a free salsa dance class, you'll be sure to find something you can learn.
TED
This is an oldie, but an evergreen goodie. There has been no better one-stop shop for learning a-little-bit-about-a-lot than TED Talks. Through the free app, you can access thousands of videos ranging between 10 to 20 minutes, on big topics such as the future of blockchain, all the way to small topics like the meaning of life.


Key takeout
The wonderful thing about living in an increasingly digitised world of 7+ billion people is that a vast majority of your annoyances in and out of work have most likely been experienced by someone else - and if you're lucky, that person was a designer or a developer. So, even though the above 9 examples are a good start, there are so many tools out there just waiting to be found - you just have to look for them.
If you have a particularly niche app that you find helpful, let us know!