How does the removal of Instagram likes affect your business?
Last Thursday, Instagram made the announcement that it would remove the visibility of likes on posts in Australia, in a trial aimed to relieve the pressure of how many likes a post will receive. While this may seem like a positive effort by Instagram to improve the mental health of those who use the platform especially younger audiences, what implications does this have for select groups - influencers, businesses and the everyday user?

What's changed?

The update, which was first trialled earlier in Canada and now Australia, aims to be implemented in seven countries (Brazil, Japan, Italy, Ireland and New Zealand). Users will be able to see the number of likes on their own posts, but cannot see exact numbers on other's posts. The new update will display the phrase, 'user's name and others', if your friend or someone on your followers list has liked a post. You will be able to click through "others" and see the list of people who have liked that post, but not the exact number.
Instagram has announced that likes and engagement metrics including Insights and Ad Manager will still be available for use and that user analytics will still be available to creators and businesses. However, whilst this update seems like it will mostly impact influencers, it will throw a spanner in the works for businesses and influencers using Instagram for social media marketing. Instagram practices from businesses and influencers will need to adjust accordingly, in order to receive the same engagement as they had prior to this update.
How does this affect your business?
Firstly, businesses and creators will need to produce more creative and engaging content in order to combat cluttered feeds.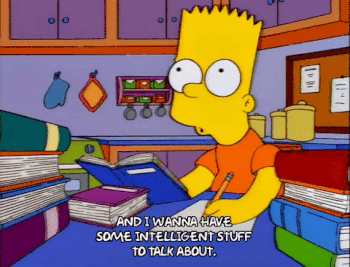 What does this mean exactly? Users as a result of this update will potentially post more frequently, as there is a shift to focusing on what you share, not how many likes your post receives. As a result, feeds will become more saturated with posts and there will be a push to engage audiences more aggressively with creative content. Now more than ever, businesses need to assess their social media strategy in order to be successful and stand out from competitors to capture the right audience. The perception of one's reputation and influence will no longer be based on the number of likes a post receives, but rather, may see a shift to follower counts and comment engagement.
Furthermore - comment counts, sentiment analysis, hashtags and stories will all become more important for businesses and influencers. Comment counts will be the next immediate on-screen engagement visible to users, and businesses may utilise sentiment analysis of comments in order to understand how audiences are engaging with posts and what their feelings about a particular post are. Hashtags will become more significant again, as creators will aim to understand the virality of their content and widen their scope of audiences to engage with. Stories may also be used for advertising more now, as they are able to measure impressions and views and provide live feedback in terms of reach.

Who will be the most affected by this change?
For large influencers with millions of followers, this shift to no likes will not make as much of a difference as it will to smaller, emerging businesses/content creators. Larger influencers would already be known for their Instagram following and reputation, and brands would already have them on their contact lists for PR and sponsorships.
The real impact will be for smaller/emerging businesses and lower-level influencers who may have previously relied on their likes to prove their credibility and reputation, as well as those who currently don't have business accounts or are unverified. The number of likes on a post used to influence our perception of how influential an account was, but with the likes no longer visible and feeds becoming more saturated with posts, these accounts will need to have viewers click through to their profile to see the number of followers they have - and most people won't go through that much effort.
Why did Facebook make this update?
Instagram is owned by Facebook, and Facebook has a powerful tool called Ad Manager to measure and analyse paid advertisements on Instagram. With the removal of likes on Instagram posts, advertisers may be less likely to hire influencers if their reach and engagement cannot be measured through the number of likes a post receives. Businesses may shift away from using influencers, and more towards paid promotions. This is ideal for Facebook, as the advertising spend will go towards Facebook and away from individual influencers.
Whilst currently set as a trial in Australia, it will be interesting to see the effects of Instagram removing the likes feature and how this impacts businesses, influencers and the everyday user over time. Will we just move over to other social media platforms to continue our social validation loop that we had once fulfilled through likes? What differences in social media behaviour will occur in other countries that have tested this feature? Only time will tell.
If you feel like you need to get your business' Instagram strategy up to date, you can download a free guide we've prepared here.