Learning SEO
Learning SEO - or at least how I learnt about it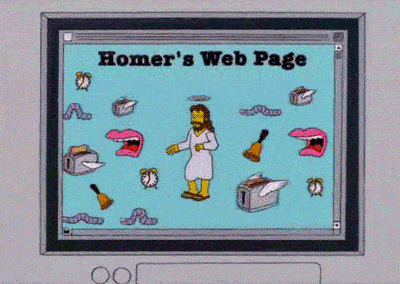 Even after look back over the last 8 or so years, one of the things that I've thought a lot about in regards to digital, but especially about SEO, is that you never really stop learning. There are so many things to consider, and the fastest way to really learn, is to back up reading and troubleshooting, with doing — like actually doing the work. You can read a million articles and talk the talk - but unless you're actually walking the walk, you're not really doing it.
Anyways. Here's a few of my favourite sites and places to learn about SEO. They are even more useful once you start trying to grow your own organic presence on the web through organic search.
MOZ
One of the best places to start on SEO information is MOZ.com - check out whiteboard Fridays by Rand Fishkin (although it turns out Rand doesn't exclusively do the WBFs anymore, but they are still pretty good!).
In many ways 'Mozers' live and breathe "Best Practice SEO". i.e. they create lots and lots of interesting content that people like to look at and share. Even the way that they create videos and transcribe them beneath the videos - as a way of duplicating the content is pretty remarkable.
I spent a lot of time reading and researching Moz at one of my first jobs. They have so many practical tips and bits and bobs of ways to creating good and likely to rank content. I remember spending at least a month straight looking at every WBF I could find to try and learn SEO. I'm not sure whether it worked, but it certainly gave me plenty of things to think about and started lots of arguments with my designer colleagues.
I've used the Moz tool a fair bit as well, but we ultimately don't use it now as we find it just a bit too expensive compared with other ones on the market (Ahrefs is my current favourite), but I'd imagine that once we build the company a bit more, we'll go back to Moz - especially their local SEO Moz tools.
HubSpot
I think Hubspot pioneered the "inbound marketing" methodology. They developed this whole way of using the web, and SEO to bring leads and website traffic.
They have a bunch of free resources that are really good. Things like courses and certifications. I particularly enjoyed the inbound marketing course, and growth driven design. But, they also have great resources to help with more general marketing, like email marketing, or content marketing.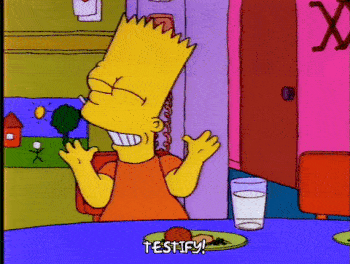 Like Moz, they practice what they preach. They have so much content - if you want to use their tools and are looking for an answer, all you have to do is "Search for my question and include Hubspot in the search query" and you're very likely to find the answer that you are looking for.
In terms of how Hubspot or how the inbound methodology works - there is an example of a guy with a pool business in California that goes like this…
Business is slow, and before he goes under he decides that he's going to start blogging - but he's not going to blog about things that he wants to talk about, he's going to try and answer questions and solve problems that some of his client's might have. So - he starts out with one or two articles a week, and then eventually, he has heaps and heaps of content that addresses these needs. Eventually he gets leads (as people are searching for ways to solve their problems).
The best thing about it, is because it's based on organic SEO, he doesn't have to do too much to keep the leads coming in - just keep addressing the needs of his customers.
Hubspot has developed a bunch of add on tools that we've used as well. They have a 'forever' free CRM and marketing add ons that allows customers to track customers usage in emails and on site.
So - if I were to send you this link in an email, I would be able to see when you opened the email and if you clicked on the link — and then further, what you did on our site after you clicked the link.
Ahrefs
This is our latest flavour of the month. It has some great features like site audit and tracks keyword mentions and shows how backlinks to a site can increase site visibility and traffic.
In terms of "practical SEO", I prefer Ahrefs as we've found it really easy to bake into our process, i.e. each week, we'll monitor SEO performance for our client's sites, and we can strategise new keyword opportunities, quick wins (like broken backlinks), and then make changes while also monitor improvements.
They also have a pretty wicked blog full of years of articles to eventually get around to reading.
Other sources
There are a number of meetups, Slack Workspaces and Facebook groups from all over the world that are open and available for people to join. I recently joined the slack Measure Workspace, and have been a long-time lurker, not very active, member of Melbourne content and SEO meetups along with a number of local and international FB groups.
These areas tend to be more technical (see an example of post from measure.slack.com here.