What are digital measurement plans and why should you care
How to highlight the important metrics
It's amazing how many businesses cannot answer the simple question "what do you need your website to do to help your business to succeed?"
Further to this, it's very rare for a business to know, or agree on, what the key performance indicators are for their digital touchpoints.
A Digital Measurement Plan is a living document that lays out the metrics, across the buyer's journey, that are key to a business' digital success.
Digital Measurement Plans are critical because they allow a business to think about, and then outline, what they care about. Without this it is very easy for businesses to fall victim to data-overload.
Furthermore, starting any Digital Marketing exercise before you understand what success is, is the digital equivalent of trying to find a torch in an unknown cupboard during a blackout. Sure it might work eventually, but you really have no idea what to do or where you need to go.
How to make a Digital Measurement Plan?
A Digital Measurement Plan can take many forms but usually has the following elements;
Goals for each stage of a user's journey;

Metrics or KPIs for each stage; and

Segments (such as device or campaign) that you want to view the metrics through
That all sounds fairly straight forward, right? But how do we make a Digital Measurement Plan? Well, there are some really good articles on the subject, such as this one by Avinash Kaushik, but below we've tried to provide a simpler overview.
Let's pretend that we run a Removal company (HammaJack Removalists). Our website's main goal is to get customer leads that we then convert offline.
To make a Digital Measurement Plan all we need to do is the following: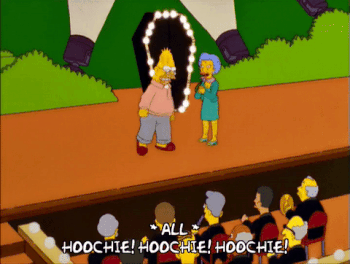 Define stage goals
The first step is to write down the goals that we want the user to achieve across the Awareness, Consideration and Decision stages of their journeys. For our removalist company these might look something like;
Awareness: To be aware of HammaJack Removalists and engage with us through the website or social media.

Consideration: To have people understand our pricing and package offers and get a personalised quote.

Decision: To have people make contact with the business through making a phone call or filling out a contact form.
Define 3–8 KPIs for each stage
The second step is to define the key performance indicators (KPIs) that show the performance of each stage. The trick is to not track everything. It's better to pick between 3-8 metrics that are important at each stage. For our removalist company some examples could include;
Awareness: Sessions, Landing Page Visits, Social Interactions, Bounce Rate.

Consideration: Sessions per user, Package page visits, Quote completions, Newsletter Signups, Contact Form Starts.

Decision: Contact Form Submissions, Cost Per Submission, Phone Calls.
It's generally best practice to avoid KPIs that have dimensions infused into them, such as "Mobile Visits" or "Organic Traffic", as they can be covered as part of a wider segment strategy. The only reason to include these dimensioned metrics is if they have different values to your business, such as if you have different versions of your website and the mobile traffic is worth more.
Define the segments we want to view the metrics by.
This step is where some real business analysis is needed. This step involves identifying the ways the business needs to slice its data to most effectively answer the questions it has and identify trends. For our removalist company these could look like;
Channel

Demographic

Campaign

Location

Persona
What's important for the creation of a measurement plan is that the metrics and segments selected are specific to the business and that they match the goals of each stage.
When it's finished it should look something like the below.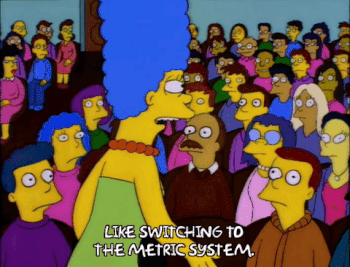 Converting metrics into values
Another thing to consider when creating a measurement plan is to estimate how much, preferably in dollar figures, a goal completion is worth? For example our removalist company would need to know how much a lead is worth before they can understand how much they'd be willing to pay for one. I.e. if a lead generates, on average $1 in profit, a business might be willing to pay $0.50 for lead and still have $0.50 in profit.
The process of doing this can be very precise by linking your offline data with your online data and attributing actual dollar figures to each customer, but for most companies this is overkill to start with.
You can get a pretty good idea by working out the average lifetime value of a converted customer and then multiplying that by your lead conversion rate.
For example our removalist company has an average lifetime value of a customer (profit) of $300, and looking through their past 3 months of data they convert 66.6% of leads to paying customers. Therefore, the value of a lead on their website is $200. They can now use this to work out their return on investment.
Sounds simple right? Now you just have to action the insights and trends you start seeing. That's the hard part.