Where did all my traffic go In August 2018?
All of my website leads have gone, what should I do?
Following on from some strange reports from a few prospective clients about their leads disappearing over the last few weeks, HammaJack's co-founder, Ian Hammond set out to investigate.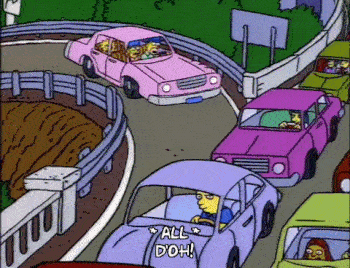 The background
Over the last few weeks, we've been speaking with prospective clients who have existing SEO agencies looking after their websites. They pay them between $600 AUD and $1000 each month to monitor and report on SEO, culminating in a monthly "report" which shows keyword rankings and rank improvements. Without getting into the criticism that rank doesn't mean traffic, or for that matter traffic doesn't mean leads, or even leads don't mean sales (perhaps, you might like to start with a Measurement Plan).
Anyways — the client tells me, "a few weeks ago, my leads and traffic just completely dried up. I've spoken to my SEO guys, and they can't seem to tell me what's happened, or how to fix it."
Armed with this, I undertook a quick SEO on-page audit on their sites, analysing the content and semantic construction of the site. Nothing seems unusual here. Nice structure, plenty of good content with keywords, meta titles and alt text images all in place. Might want to reduce the size of a few images, but generally pretty good.
Then I undertook a traffic review. As we don't have access to their GA or data just yet, I used ahrefs to undertake analysis. And, viola. Something looks off.
Here's a few different client examples;
Example 1


At the start of August, there traffic just nose dived…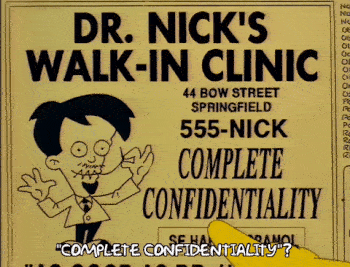 What happened at the start of August 2018?
It appears that something definitely happened at the start of August. Requiring further investigation, I returned to my trusty friend, Google. Low and behold, "Global Rollout Of Algorithm Changes - Medic". Further digging suggests that "Medic" is named as it mainly affects Medical and healthcare industries, but, further research and reading suggests that it's not limited to these industries.
Taking a look as some of these accounts and it's clear that they are garnering some traffic for high-volume/low relevance keywords i.e. things that might bring the traffic, but not really bringing the traffic that's searching for your product or service.
In any event — these guys are losing traffic, and appear to have been punished in the latest update.
What to do?
This is relatively easy, in my opinion with everything that I've learnt about SEO, you need to put paying an SEO company on the backburner, and start focussing on customer experience - i.e. reviewing the content and how this meets the needs of your customer. And - importantly, don't stop at one review. Review each week and month! Understand how people are using your site and how you can continually give them an even better experience.
A comment about SEO-only companies
I have no doubt that certain strategies and SEO companies can "get you to the top of Google" in a few weeks or months. But, if these strategies don't have customers needs and wants at their heart, then, they remain exposed to algorithm changes.
SEO: A Rule of Thumb
If you are an owner of a business and you're paying an SEO or digital agency to manage your SEO:
Firstly, I would insist on having a Measurement Plan and ask them to provide their report that aligns to what you're trying to do.
Secondly, take a look at the keywords that you are ranking for and ask yourself whether these are relevant to your business, and if they are relevant, what type of content or experience your customers should expect to receive if they were to click on your keyword.
Most Important Point
If you've been affected by Google's recent "Medic" algorithm change in August 2018, it might be time to take a more holistic, customer-centred approach to your SEO and website.